MCWS now offers an Online Burial Services Request Form for burial at Knollwood Memorial Park in Canton.
This form must be submitted to Dennis Herman c/o Knollwood Memorial Park – email at [email protected] prior to burial.
Your online form will be automatically submitted to the MCWS and Knollwood Reps for timely action. Please call the Knollwood office to follow up with your burial arrangement and final payment. A copy of your burial request form will also be emailed to you. There is no charge to MCWS.
For additional info, please call:
For Brothers – Br. Asif Hussain (313-805-6795) / Br. Ihtesham Shahid (734-674-3996)
For Sisters – Sister Ayesha Naseer Qayyum (734-716-6452) or Sr. Shawana Noor (734-233-8726)
Rehman Funeral Services (313) 366-2310) / www.rahmanfuneral.com will arrange for Ghusl and Overnight Storage (if needed) at the Masjid Madinatul Ilm (Qari Noman – 734) 834-9294) and MCWS Rep will contact you for Janazah Prayer date confirmation and send announcement to the community.
General Info and Cost Details
The cost details of the funeral are in the below attached document.  This includes
Funeral Home Services by Rahman Funeral Home
Burial Services by Knollwood Memorial Park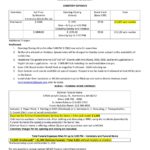 Knollwood Memorial Park Burial
The agreement between Knollwood Park and MCWS are detailed in the the attached agreement.